The history of Cashiers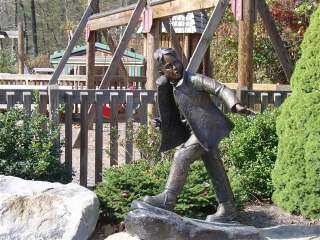 As the last Ice Age slowly retreated from the North American continent, the oldest mountain range in the world, the Appalachians, revealed itself. Ice-carved mountain valleys appeared and became the Cashiers area which straddles the Blue Ridge and the Eastern Continental Divide. The Cashiers area was in Indian Territory and in the winter, the area was a hunting ground. By the early 1820's, settlers began arriving from South Carolina, using the Indian and buffalo trails. Word of the natural wonders of the mountains quickly spread and, in the 1890's entrepreneurs from both the North and South visited Cashiers in the summer. Today, families from all over the world make the summer migration to these mountains and claim the Appalachians for themselves.
Widely known for its amazing atmosphere, unique culture, upscale shopping and world-class dining, the historic village of Cashiers has been a haven for vacationing families for well over a century. Drawn to the natural beauty of the area and mild temperatures that accompany elevations of over 3,500 feet above sea level, countless visitors have selected Cashiers as their vacation spot of choice and keep returning, year after year.
For those who live here year round, breathtaking views of the Blue Ridge Mountains continue to astound, the scents of wildflowers and mountain laurel blended together on a cool mountain breeze continue to inspire, and the activities of a stroll through an ancient forest or the time-honored tradition of a day of fly fishing continue to delight. Since its inception, the Cashiers community has been based largely upon a foundation of Southern Hospitality in celebration of nature's splendor. You are welcome to enjoy an outdoor concert on the Village Green, explore the gift shops that line the streets of Cashiers' downtown area, or just sit back, relax and breathe in the unforgettable sights and sounds that surround you.
Helpful tip: if you want to blend in with the locals, make sure you pronounce Cashiers correctly! Its pronounced CASH-ERZ
To View the many Communities of Cashiers and our Listings in the Cashiers area, Click Here
---
Call The Carolina Cone Team
Alan ~ 828-507-1522; Tina ~ 828-507-5777
E Mail The Carolina Cone Team  CarolinaConeTeam@kw.com