Testimonials
We would like to thank our customers who took the time to write the following testimonials. Over 50% of our business comes from our past clients and their referrals. We take great pride in offering the absolute highest level of service to our customers.
---
---
Joe and Judy
"Alan and Tina created a strong marketing plan for our home in Holly Forest 1. The excellent photos and video of our home sold it in two days! They worked with us through the inspections and closing. Would be our first choice if we ever sell a property again."
Joe and Judy 7/24/20
---
Earl and Gayle
"You want a fast, smooth, no hassle deal? Choose the Cone team. They listed our home in Sapphire Valley at a very competitive price and sold it the first day on the market!! Very knowledgeable couple easy to work with, great pictures and staging ability. We've bought and sold a lot of real estate in our day so take it from us…. This is your team!! Thanks, Tina and Alan"
Earl and Gayle 7/8/20
---
Steve
"Alan and Tina were extremely responsive regarding any phone calls into them. They went over and above regarding the finalization of the sale of my home. This included helping me find cleaners and movers. They were professional at evaluating my home and finding a buyer. I recommend them with out reservation."
Steve 6/12/20
---
Melissa
"Alan and his team were great to work with, and they truly know the market better than anyone. From the very beginning, Alan was very responsive and immediately available to organize our first viewing (safely) even amidst the height of COVID-19. He also went above and beyond to advise us on the area, who to know in town, the best utility companies, the best places to go if we need anything, etc. Carolina Cone Team does more than just selling houses. They create an experience that made us even more excited to move into their community!"
Melissa 6/3/20
---
Mike
"Alan and his team were wonderful to work with. Market knowledge was top notch and his ability to help facilitate the transaction was very much appreciated. If you are looking to buy or sell in the Highlands / Cashiers area I would highly recommend you reach out to Alan and his team."
Mike 6/3/20
---
Mike and Christine
"Alan Cone and the Carolina Cone Team have been a pleasure to work with over the years, and most recently, were critical in negotiating a sale of our condominium in Highlands and our purchase of a home in Sapphire. During very difficult circumstances (COVID-19), Alan brokered these transactions and without his expertise and market knowledge, the transactions would have likely not occurred. Thanks CCT!"
Mike and Christine 5/19/20
---
Jim and Jean
"Alan and Tina have been so helpful and professional with the sale of our home. It was a quick process and we received timely communication about the showings, interest and offers on our home. The Cone Team is very knowledgeable about the area and the home market. We highly recommend!"
Jim and Jean 4/30/20
---
Wendy
"Tina and Alan were great! They were able to get my house sold in the off season as well as during a hard time with the Coronavirus. Tina stayed in contact and was able to think out-of-the-box when needed."
Wendy 4/30/20
---
John and Lisa
"Thank you Alan and the Carolina Cone Team for doing an amazing job helping us purchase a lovely home in Sapphire! It is not always easy dealing with the logistics of purchasing a home in a different state (and in the middle of a pandemic!), but Alan made every step as seamless as possible. Alan's responsiveness was remarkable. He was always available to answer any questions or concerns I had, usually within minutes. His patience and professionalism made working with him a pleasure and gave me peace of mind that all the details of our purchase and closing were taken care thoroughly and thoughtfully. Alan's knowledge of the community and reputable, local vendors made getting inspections and repairs completed in an efficient and timely manner by trustworthy professionals. And despite the quarantine, Alan attended every inspection, providing photos and information that helped our deal close on time without a single hitch. Alan consistently went above and beyond to help make every step of our purchase as easy and user-friendly as possible. I can't recommend Alan and the Carolina Cone Team highly enough, and I would happily use them again. Thanks again, Alan!"
John and Lisa 4/29/20
---
Chet
"Tina led us through a complicated probate selling process in an outstanding way, with attention to details and timeliness. I heartily recommend her and the cone team."
Chet 4/28/20
---
Tom and Sarah
"We had a truly great experience purchasing our new home from the Carolina Cone Team. Alan found us our dream home. He was always professional, responsive to our needs and very caring. He was very knowledgeable of the area and gave recommendations of contractors and various tidbits concerning the area. We highly recommend the Carolina Cone Team to buy or sell your home."
Tom and Sarah 3/5/20
---
Leanne
When my husband and I bought the house at 101 Granada Drive in Tuckasegee, NC, we planned to spend many years enjoying our "mountain home" during vacations and holidays. Unfortunately, my husband passed away and I became too ill to travel from my residence in Florida to NC. I decided that selling the home was my only option. It had been on the market for 4+ years with more than one agency, without a single reasonable offer when Alan Cone and his team were contacted. Alan met my representative at the property and within a few minutes made an honest, frank assessment of the desirable and undesirable features and potentials. We were thankful he was direct and explained why some repairs needed to be made. He recommended a professional home inspector, and we made a list of what needed to be done.
Once we had our "to do" list, he helped us find local tradesmen, who, knowing they had been referred by Alan Cone, all showed up when scheduled, gave estimates for the work, and completed the tasks on time and within their estimates. Getting the house ready to sell would have been much, much harder without Alan's help, knowledge of the local market, and referrals.
While we were a thousand miles away most of the time, Alan stayed connected, and provided guidance via email, over the phone, and through meetings with the tradesmen. He was interested and stayed involved through the entire process.
Finally, when we were ready to list the house, Alan hired a photographer and posted a virtual 3-D tour of the house for all potential buyers to view. The house sold in less than 30 days, and we closed 3 weeks later. We didn't get trapped in a bidding war; we didn't have to lower the price or negotiate any concessions because the house was a solid value, reasonably priced, comparable to other nearby properties.
We could not have done it without the Alan Cone team. Our only regret is that we didn't contact Alan initially. If you want a dedicated team that will get your property sold, contact the Alan Cone team. They are the best.
Thank you, Alan and Team.
Leanne 1/2/20
---
Mike and Carol
"Nice to work with. A great team that is always there to help you and answer questions. They are very honest in the way they go about business and are very practical and resourceful with valuations. My wife and i would gladly use them again. We have used other agents in the area before but this team has been our best. I especially liked how they always kept us up to date and informed during the process altogether."
Mike and Carol 12/2/19
---
Denis and Netta
"Alan was always responsive,available,knowledgeable and professional as he functioned as our real estate agent for the sale of our house in Sapphire . I would unhesitatingly recommend him to all my friends and acquaintances in the Sapphire/Cashiers area who need the services of a real estate agent ."
Denis and Netta 11/8/19
---
John and Susie
"Alan Cone deserves a 10-star rating in our book. Alan is an extremely knowledgeable and skilled agent. He was involved in our transaction every step of the way, from arranging timely inspections with reputable vendors to working directly with our lender, title agent and closing attorney to make our purchase seamless. Alan has clearly earned the respect of all involved as we heard nothing but praise for Alan's work ethic and professionalism from all involved in our transaction. We have bought and sold in many states over the years, and we think the Carolina Cone Team is one of the best we have come across."
John and Susie 11/4/19
---
Dayrl
"We appreciate all that the Cone Team provided to us during the process. They kept us well informed of all activity and expert recommendations on what we should consider next. We had a successful sale and the process was very effortless for us. Thank you Cove Team!!"
Dayrl 10/9/19
---
Bob and Andrea
"Thanks to the Cone Team we were able to sell our house in a timely manner. We received a detailed pricing report in the beginning which helped us set a price in line with the market. Their counsel during negotiations were key to closing the sale. They also kept us informed during the due diligence period. We highly recommend and would use again."
Bob and Andrea 9/23/19
---
Pat and Ruthie
"Alan and Tina were the most easy and enjoyable people to work with on our home purchase in the Western North Carolina mountains. Alan was very knowledgeable about all aspects of issues concerning construction, roofing and shingles, plumbing, and electrical, which added a tremendous value in our home search. They were patient in the evolution of looking at a minimum of at least 15 listed homes. The legal and financial matters were made simple and seamless due to their professional assistance. The closing day of our purchase was unbelievably simple and fast. My wife and I could not have picked out a better Real Estate company to deal with. We recommend to anyone searching for a Realtor, choose Carolina Home Team."
Pat and Ruthie 9/20/19
---
Scott and Mary
"Alan and Tina Cone and The Carolina Cone Team are the utmost professional group of realtors we have had the pleasure to hire. Their reputation in the community is A+. After deciding it was time to sell our vacation townhome, we contacted Tina and she immediately set up a time to view our home that afternoon! We were going to be absent sellers leaving the area to go home to Florida. She assured us that she will guide us through every step. She is very knowledgeable and all of our questions were answered fully and in a timely fashion. The Cone Team recommended a fair selling price and we agreed. We are thrilled to say we had a full-price contract on our home in days! We will definitely be using Tina and Alan Cone as our realtors again but this time to help us find a single family home as our next purchase."
Scott and Mary 9/20/19
---
Tyler
"The Carolina Cone Team have proven themselves to be the most personable, professional real estate agents that I have ever had the pleasure of working with. They were always available to assist me from the day that I put my property on the market, to closing. I would highly recommend this team, especially if selling in rural areas such as mine. They are long time residents of, as well as, extremely knowledgeable of western Carolina area."
Tyler 9/20/19
---
Jack and Holley
"We bought our mountain home with the help of Alan and Tina Cone, then listed it with Alan when we got ready to sell. They are true professionals and were so easy and comfortable to work with. You can trust them to take care of every detail and in the end you will have made new friends! We will certainly call them when we are ready to purchase our next N. Carolina home."
Jack and Holley 8/28/19
---
Jamie
"I recently purchased a property with the help of Alan Cone. Alan is a very knowledgeable, focused and resourceful real estate professional. I truly felt that he represented me and my interest during this process looking out for me in many ways. There were many technical aspects of this transactions and Alan brought many things to my attention that I would not have known otherwise. It meant a lot to me that, not only during the transaction, Alan was available as a resource for additional information after the closing. I would HIGHLY recommend Alan Cone!"
Jamie 7/23/19
---
Brian and Carolyn
"Alan Cone is the warmest, most professional realtor my husband and I have had the pleasure to do business with. He guided us and educated us regarding the history, mechanical, electrical and water source systems of our new home. Alan is an excellent ambassador for the Cashiers real estate market. We have a new friend!"
Brian and Carolyn 6/27/19
---
Jerry and Julie
"After searching a bit in 2017 in both the Bryson City and Maggie Valley areas for a second and seasonal home, we decided in mid 2018 to test the Sapphire / Cashiers market. Knowing no one in the area, and little of the lay of the land, we resorted to the web, searching for properties on Zillow and other "houses for sale" sites. After browsing for a couple of weeks intermittently we decided a trip to get a close up look was next step, so we needed a knowledgeable agent in the area. The first and only call made was to Alan Cone and the Cone Team. We called him first because as reviewing recent sold properties Alan was on repeated listings and sales, so we tried him first. Alan explained his process after getting our list of desired requirements and sent us a couple of dozen MLS properties to review. We scheduled property reviews over two days and settled on an offer on our new home. Alan handled all next processes and requirements with us remotely in Florida. We closed on 12/11/18 and found a great home we are happy and proud of. Thanks Alan and Team for your market knowledge and consistent guidance to make our purchase of a seasonal home easy. Appreciate your market knowledge and professional people skills and quick follow up on anything and everything we requested.
Julie and Jerry. Florida" 12/20/18
---
Benjamin and Erika
"We could not have asked for better representation of our home and we are truly thankful for Tina and Alan's knowledge of the market and expertise. They kept us informed and updated from listing the house to it being sold and attending the closing appointment with the attorney. In an area with many well-respected real estate agents, they've got it together and are definitely at the top of the list. It has been a pleasure working with both Alan & Tina!"
Benjamin and Erika 12/3/18
---
Larry and Julie
"We have worked with Alan and the Carolina Cone Team for several years. They were our agents when we bought the house and helped us list and sell it quickly for close to full asking price. Alan was great to work with and the sale of the house was very smooth and uneventful. Definitely recommend using the Carolina Cone Team for any real estate needs in the western NC."
Larry and Julie  11/21/18
---
Jim and Janice  
"Alan and Tina are consummate professionals who are very focused on their clients needs. They are well established in their market and possess an intimate knowledge of the market, the trends, and local nuances. They exhibit integrity as they fully understand the honest, straight forward approach to business dealings will benefit them and their clients. They listed and sold our house in Sapphire and communicated and responded in an immediate fashion throughout the entire process. They understand the value of building and maintaining an impeccable reputation. I have dealt with many realtors over the years, and I would highly recommend them for either buying or selling real estate."
Jim and Janice 11/6/18
---
Jim and Darlene
"Listed our property with the Carolina Cone Team during a slow period for sales but after a few weeks we had 3 showings one of which turned into a sale. Being out of state home owners they handled everything from the repair punch list to the closing. Couldn't have had a better team of real estate professionals working for us. Both Tina and Alan were prompt in getting back to us on all matters from day one. If we ever decide to return to this area they would be the Team for us and would recommend them to anyone who is looking either for a 2nd home or relocating to the Cashiers area."
James Fragale  8/30/18
---
Dorothy and Neal
"The Carolina Cone Team was great to work with, especially as we were absentee owners selling our second home. The Cone Team helped with preparing the house to show well in pictures and in person. They answered our calls/questions in a timely manner. They are very knowledgeable about the area, closings, etc., and easy to work with. We highly recommend the Carolina Cone Team to anyone who is preparing to sell or purchase a property."
Dorothy and Neal 8/2/18
---
Dan and Lisa
"Alan Cone is the best realtor we have ever worked with. We were from out of state and from our initial phone conversations we immediately knew that he had an extensive knowledge of the area. We were also impressed with how well he listened to us concerning what we were looking for and how he communicated with us about the local market and what was available. During the negotiations, due diligence period, and closing process, Alan expertly and efficiently handled the entire process while we were out of state. His thoroughness and timeliness put our minds at ease and made the process super easy and painless. After the sale was completed, Alan continued to work on our behalf. He has provided handymen and recommendations for any service that we have needed. I highly recommend Alan and will use him again."
Dan and Lisa 8/2/18
---
Darla and Craig
"Our experience with Alan Cone and his team was exceptional. Alan helped to make the purchase of our new home a smooth process. His warm, professional manner and knowledge of the local area was outstanding. It was a pleasure doing business with the Carolina Cone Team.
Darla & Craig" 7/25/18
---
Reggie and Kim
"The Carolina Cone Team provided excellent service once again! Alan Cone helped us find and guided us through the purchasing process of our home five years ago. We reside in Georgia, and we were absent for most of the inspection and purchasing process. Alan took care of it all and represented our interests professionally and thoroughly. We traveled to Cashiers for the closing from Atlanta and everything was complete for a seamless closing. When we recently decided to sell our mountain home, there was no discussion on who would list the property. Once again, Alan put a process in motion ensure the house was properly prepared for the listing. Alan's team put together a listing that represented the home in a most excellent manner. His knowledge of past sells in the area provided a listing price and contract that exceeded what we believed the the home would bring. The Carolina Cone team once again coordinated all steps for the closing, and we were able to remain in Atlanta for the process. It's a pleasure to work with someone who is professional, personal, knowledgeable, straight forward and honest. I would highly recommend the Carolina Cone Team to everyone who is searching for a home in the beautiful area of the western North Carolina mountains near Highland, Cashiers, Sapphire and Lake Toxaway areas."
Reggie and Kim 7/23/18
---
Bob and Lora
Simply put, Alan is the best! He was very knowledgeable about Highlands, Cashiers, Sapphire and Glenville (all the areas we were looking at), and, given his construction background, he was also very knowledgeable about homes and any related issues or concerns. He gave us as much time as we wanted and he was always very enjoyable to be around. I have worked with many Realtors in my life, and Alan is clearly the best.
Bob and Lora 7/17/18
---
Rick and Dru
"The Cone team understands the market, is responsive, creative and does a GREAT job!!! I highly recommend using their services if you are buying or selling the Cashiers area!"
Rick and Dru  7/3/18
---
Janet and Bob
"Our Keller Williams agent, Tina Cone did an awesome job selling our house in Sapphire, NC. Our home sold within one month. Tina and Alan Cone kept us very informed. Tina responded quickly to every email and phone call. We would highly recommend her to anyone seeking a truly professional Realtor.
Janet and Bob – Sapphire, NC" 6/8/18
---
Dennis and Linda
"If you are looking for a great agent in the Sapphire NC area, look no further than Alan Cone and the Carolina Cone Team. Alan is a true professional that knows the Sapphire market well. We had a contract on our home just days after he listed the property I highly recommend!
Dennis and Linda 6/6/18
---
Al and Diane
"Very good experience from start to finish. Alan is very knowledgeable of the area right down to the neighborhoods. He is very responsive, returning calls, emails or texts promptly, if not immediately. Once the offer was accepted, his follow through and help with closing and knowledge of local references was invaluable. I would highly recommend Alan Cone"
Al and Diane 5/22/18
---
Brian and Jill
"In 2006 Alan and Tina did a great job showing us properties and selling us our Condo. So, in 2017 when we wished to sell it was a "no brainer" to hire Alan and Tina. The did a great job selling our condo. I can highly recommend their services."
Brian and Jill 5/22/18
---
Trib Publications
I was very impressed with their patience and persistence, as we worked our way through two rescinded offers from apparently "shaky" buyers. They have both been a pleasure to work with.
Trib Publications 5/15/18
---
Sarah
"They are exceptional in their field. They go above and beyond their duty. I live 700+ miles away and they covered all bases and made me feel comfortable. I would definitely use them again."
Sarah 2/26/18
---
Bob and Ellie
"We just sold our town-home thru Alan and Tina Cone. We are extremely pleased with how they assisted us in the sale. My wife and I both felt that they went all out to help close this deal. We are very appreciative for this. Thank You."
Bob and Ellie 2/26/18
---
James and Judy
"I was beginning to think I would never be able to sell our home in Sapphire and then I called Tina Cone. She was incredible. Her knowledge, experience, and negotiation skills found the right buyer for us and our house sold quicker than I ever expected. The entire process was done remotely from listing to closing and was handled quickly and professionally. I am happy to recommend the Carolina Cone Team. I would definitely call them again."
James and Judy 12/27/17
---
Alison and Reece
"We live in Florida and were looking for a NC mountain getaway. Alan was referred to us by my sister-in-law, who bought her house through the Carolina Cone Team. Our search was made easy with Alan's local knowledge of neighborhoods and towns. Our situation was atypical because we eventually found a lot that was held in the owner's IRA. This was no problem to Alan. He knew exactly how to handle this with the contract and made sure the process went smoothly. We cannot say enough about the dedication (and patience) Alan showed us throughout the entire process. Thank you Alan!!!"
Alison and Reece 11/15/17
---
Jill and Michael
"I am a retired realtor and I would definitely recommend Alan Cone for anyone looking for real estate in their coverage area. Alan was extremely knowledgeable of the entire area. He was very responsive during the process and coordinated everything perfectly for us. And when we wanted to make changes to the property he had all the contacts for that as well. Thank You"
Jill and Michael  10/30/17
---
Fran
"From the moment I contacted Alan Cone, he immediately returned my call and responded with the information I needed. He guided me each step of the way and his knowledge of the Cashiers and Sapphire area was instrumental in helping me to make informed decisions. I ask a lot of questions and require a lot of information before I make decisions, and he was available even on weekends and after hours. He is a paramount professional, you can trust everything he tells you, and his integrity is his strongest asset. He showed me properties that were all beautiful and then made my dreams come true when we were able to close on my piece of heaven in the mountains. His ability to make a phone call to his contacts makes all the difference when you need reliable contractors and inspectors. He builds relationships that last a lifetime!"
Fran 10/17/17
---
Greg and Leigh
"Alan has done three transactions for us all professional and without a hitch even though they've included multiple properties. He has extensive knowledge of the area and can make your dreams come true. His team does what it takes to create a win/win."
Greg and Leigh 8/22/17
---
Penny and Joe
"Tina and Alan Cone are the epitome of professionalism. They are extremely thorough, well organized and they aggressively marketed and sold our townhouse. We highly recommend the Cone Team! "
Penny and Joe  8/21/17
---
Robert and Janice
"Within a month of listing our house it went under contract. I believe one of the reasons was that it was realistically priced. The offer was a cash offer, so from contract to closing it took about three weeks. The communication with Tina and Alan was excellent and very professional. If we had a question we received a quick and timely response. We were very pleased with their service, and highly recommend them. Their knowledge of the real estate market in the Highlands – Cashiers area is solid."
Robert and Janice 9/20/17
---
Regan and Cathy
"This review is so easy to write..WHY?… because when you have done 5 transactions with the same realtor…what more can be said EXCEPT… each one keeps getting better and better!!!! Alan not only is a very helpful, knowledgeable realtor, he protects his clients ESPECIALLY when he has the buyer and the seller! Alan will answer any question (believe me I had plenty!) as quickly and efficiently as possible still with that great smile whether it's the first question or possibly the last!!! Ethics, communications, trustworthy.. not clichés..ALAN.. He really is the best…
Cathy and Regan"  9/20/17
---
Gerry and Irma
"We have completed several home purchases, and we have to state that the recent purchase of our Highlands home was perhaps the smoothest transaction of all. It was not simple, as we were purchasing from an overseas location and had to rely on Alan and his team for more than usual assistance. The communication was great and the service was prompt and efficient, and we had the feeling that Alan always had our best interests at heart. We would have no hesitation in recommending the Carolina Cone Team to any prospective buyer, and we suspect their expertise on the sales side is equally professional"
Gerry and Irma 9/7/17
---
Chuck and Teresa
"I have just closed on a house that Alan helped my wife and I choose as a buyer's agent. Alan knows the Cashiers-Highlands area very well and was always happy to share his knowledge. In particular, I valued Alan's patience through the process. Of course he never knew if we were really going to follow through with a purchase in the end, but he was always helpful and eager to take us out again to look at a few more. I also appreciated Alan's honesty. He gave me frank opinions on the worth of various houses and informed me of some issues that might not have been in his interest to explain if he had only been interested in closing a transaction. I may not own this house for the rest of my life. If and when it's time to sell, I look forward to working with Alan as my seller's agent."
Chuck and Teresa  8/30/17
---
Paul
"I was truly impressed with the professionalism and expertise displayed by the Carolina Cone Team. My home sold so quickly I was shocked and delighted. I worked personally with Tina Cone and was treated with nothing but respect and kindness throughout the sale. Thank you so much!"
Paul 8/25/17
---
Bill Cloud
"We were selling undeveloped land that we purchased 28 years ago. We were clueless about how to go about staging the land – 10.4 acres, and how to market it. Alan Cone provided us with great guidance and support in the process. The land is truly beautiful and has a fabulous long-range view. He found clients that were looking for exactly what we owned and made the transaction positive and painless. We certainly give the Carolina Cone Team the highest recommendation"
Bill Cloud 8/7/17
---
Greg and Marcie
"Tina and Alan were fabulous to work with! A mutual friend recommended we contact them. Even though we did not have an appointment, Tina met with us and gave us an overview of land in the area after learning what our interests were. She made us feel like family, welcomed our inquiries, and got us on our way to finding our dream property. Alan showed us several plots of land, answered all of our many questions (some even in the pouring rain!), and gave us detailed information on each community and specific property that we looked at. His insights really helped us narrow down what we were most interested in. They were both professional, easy to work with, knowledgeable about the area, and helped us navigate the process to become land owners in North Carolina! I would highly recommend the Carolina Cone Team if you are looking to buy or sell realty!"
Greg and Marcie 8/8/17
---
Woolf Investments
"We worked with the Cone Team for both the purchase and, two years later, the sale of our cabin. Alan went above and beyond for us on both sides of the sale. His knowledge of the area and network of professional repair and maintenance providers proved to be invaluable. The cone team made the purchase, repair and sale of our cabin painless, even though we live out of state. I would highly recommend them to any home buyers or sellers. You won't be disappointed with there service. Thanks Alan"
Mike Woolf 7/25/17
---
Mel and Kathi
We recently purchased a townhome in Sapphire Valley and Alan Cone was an excellent realtor. We made arrangements to meet him when we arrived and he was waiting with all the properties we were interested in looking at and found just the right home for us. He was very experienced with the area I would highly recommend the Cone team!
Mel and Kathi 5/26/17
---
Russell and Sarah
I was very impressed with their professionalism, quick response to all our questions and level of expertise. I would absolutely recommend them to any prospective buyer or seller and would definitely use them in the future
Russell and Sarah 5/5/17
---
Patrick and Kelly
"Alan Cone and his team far exceeded our expectations. Alan was extremely knowledgeable of the area and was available throughout the process. He made our moving experience easy and I would recommend the Carolina Cone Team to anyone looking for an xcellent realtor!"
Patrick and Kelly 3/20/17
---
Britt and Lyndy
"Alan Cone was an outstanding realtor. He worked hard to find us what we were looking for and at the price we could afford. Alan went above and beyond his job description to make sure that we were happy with our decision. We would recommend the Carolina Cone Team to anyone."
Britt and Lyndy 3/20/17
---
Tim Donohue
"We worked with the Carolina Cone team remotely and this was by far our smoothest real estate purchase. This team was always responsive, and made the entire process simple for us. They furnished all of the information we requested, including excellent referrals for support services; and they facilitated the pre-closing activities. We would not hesitate to use them again or refer them."
Tim Donohue 3/20/17
---
Duncan Stewart
The Carolina Cone Team are a first class very professionally run real estate firm. They listed and sold my house in 70 days. They showed the house only at times I requested. I highly recommend the Carolina Cone Team for all your real estate needs
Duncan Stewart 12/21/16
---
Joe and Pam
My wife and I have purchased numerous properties in our lifetime and I have to say that Alan Cone was the best find that we could ever have found. Being out of state buyers Alan became our eyes and ears for details leading up to the closing. Alan pays particular attention to all of his buyers needs and addresses all of your concerns with respect. In closing I would recommend Alan Cone for all of any buyers/sellers realestate needs
12/20/16
---
Pat and Kathy
I cannot say enough good things about the Cone Team and their assistance in the purchase of our mountain home. Alan, as the dual agent, facilitated everything that allowed us to quickly get to a contract even though we were traveling, negotiating details and executing the documents via cell phone, text and email. He then arranged the inspections, some minor fixes, the closing attorney and utility transfers that allowed a smooth remote closing within weeks of the contract. Alan has also been able to assist us in setting up the home as a second residence and provided contacts and information to allow us to proceed quickly with some minor improvements we wanted to complete before moving in. While we look forward to working with the Cone Team in the future and will recommend them strongly to everyone, we especially look forward to being Tina and Alan's neighbors.
12/19/16
---
Jim and Marilyn
Alan was absolutely a delight to work with and helped us find our home in Highlands. It was a long distance, out of state transaction and he was so helpful in walking us through all the legalities of closing. He was a great agent and we now consider him a friend.
11/18/16
---
Michael and Irina
During the past years 9+ that we owned our home in Sapphire, NC, we have good memories. We built the home and enjoyed all aspects. The Cone Team appreciated that we were responsible owners and helped us finally sell our home. All was handled very professionally and with courtesy. Their knowledge of the market, timing, response to our concerns and negotiation with the buyer was very accurate. Certainly would recommend them to anyone seeking to buy or sell. Thank you.
11/16/16
---
Hope and Pat
We were very impressed with customer service and expertise provided by the Cone's in the recent purchase of our new home. They have extensive knowledge of the area, listings, inspections processes, mortgage processes and above all they were always available to us and responsive to our needs and questions. I would highly recommend them for Real Estate needs. They really are a delight to work with! Thank You!!!
11/8/16
---
Regan and Cathy
We have purchased many homes, been exposed to many different types of realtors but none like Alan Cone. Alan is professional, no pressure, extremely knowledgeable and LISTENED to what we wanted in a home, he was spot on!!! Alan was just if not more responsive after the sale as he was before. Expectations were exceeded!!!!!
11/8/16
---
Fred and Marguerite
Alan Cone was extremely professional, knowledgeable, and wasted no time showing us exactly the house we wanted. From the beginning of the search experience to closing, it was a non stressful experience. I would recommend Carolina Cone Team.
11/8/16
---
Ander Crenshaw
Cone team did it all! Handled every detail. Warm, friendly and efficient. Can't think how it could have gone better. I was an out of state buyer which could have created logistical issues, but they anticipated every issue and there were no problems or slowdowns at all. Very pleasant experience.
Ander Crenshaw 10/26/16
---
Pat and Joe Wilczek
Really, I would have to say that it would take pages to properly thank Alan Cone and his office staff. But, to begin with — we didn't know what we were looking for. Or, shall I say – I knew it had to be expensive and my husband wanted something cheap. So, you know that Alan had fun with us. But, he took us around everywhere to every type of home and condo you can imagine and helped us evaluate the situation. After a while, we had it narrowed down and got a great deal. He's the best.
Pat and Joe Wilczek 9/23/16
---
Jim and Susan
Alan Cone was our real estate agent in an upscale home purchase. He was in a word, excellent. He had a tremendous range of knowledge about all aspects of buying a home. He was extremely personable and client oriented. He referred us to a number of helpful and reasonably priced experts with respect to issues such as home inspection, surveying, fence construction, and air conditioning. He provided excellent service. He offered keen insights into the process and into the desirability of various properties. We highly recommend him to anyone in the market for a home in the greater Cashiers, NC area.
Jim and Susan 9/22/16
---
EB and Celeste Peebles
Tina and Alan are extremely competent and professional. It was a pleasure for us to deal with them and they did a great job for us. We recommend them without reservation.
Celeste and E. B. Peebles 9/12/16
---
Tom and Lisa Wolford
Where do I even begin? We called Alan from NJ and told him we were interested in exploring the area. We told him what we were interested in. All of the homes he showed us were in line with our requests. There was no wasted time on homes that would not serve us. As we inspected each property Alan's expertise became increasingly apparent. He was able to comment on quality of construction and style. He helped us rule out many and we narrowed it down to two or three. We revisited the final contenders and he pointed out factors that helped us pick The One! Alan crafted the offer to suit our needs, justified the price and we negotiated to a price that was acceptable to both buyer and seller. There were items revealed in the inspection process that he made sure we understood were significant. He made sure these items were satisfactorily addressed by the seller and saved us significant out of pocket expenses. Alan was instrumental in getting us into the home without any surprises. Alan kept the process going smoothly from sale through inspection and closing. After the sale, he has been a huge help in referring us to local craftspeople and service providers needed to make the house our home. I would not hesitate to recommend him for anyone looking for a home in this wonderful area.
Tom and Lisa Wolford 9/12/16
---
Nelson and Kathy Sturgill
Alan and Tina were there from the listing of the property until all request by the buyer were completed to finalize the sale of the property. We received weekly updates on sales activity as well as feedback from those who toured our house. I would highly recommend The Cone Team to anyone looking for a professional real estate sales experience.
Nelson and Kathy Sturgill 9/12/16
---
Pete and Barb Walls
Our first meeting with Tina Cone convinced us that The Carolina Cone Team would deliver all they promised. From start to finish we were kept up to date and all the while being treated like family. Thank you Tina and Alan.
Very satisfied customers Pete and Barb Walls 8/9/16
---
Kevin C
Alan, thanks again for everything. Sincerely, I mean it. You and I agree this was one of those epic finds that you just can't believe was out there. You found us this property, and we couldn't be happier. (4/18/16)
---
Mr and Mrs Miller
Despite a bad market, they never gave up and adjusted the price accordingly. They helped us sell the lot at just the right time and worked the closing around my husband's surgery. They are knowledgeable and quick to answer all our questions. Kind folks on top of being great realtors! (4/15/16)
---
Brian and Elaine Fitzgerald
Our experience with the Cone Team was unexpectedly very enjoyable. As south Florida residents, we have little knowledge of buying property and building our dream home in the southwest mountains of NC. Alan and Tina were extremely friendly, knowledgeable and professional. They graciously accommodated our property search preferences and timeline. There was no sales pressure – just plenty of honest and useful information about the area and property. Even after the sale, they have continued to assist us in preparation for the move. We highly recommend using Team Cone for all your real estate needs. My wife and I truly could not be more pleased with the entire experience.  (4/12/16)
---
Joe Acebal
I have worked with Alan on several houses and it has been a pleasure. He takes the time making sure everything is covered so there are no surprises later. I have become so comfortable with his approach that I let him run with many of the decisions in a project. He has integrity and knows the market well. I highly recommend Alan and the Carolina Cone Team. (3/21/16)
---
Marc and Jennifer Weinstein
Looking for a new home is stressful enough, looking for one in a whole new state and unfamiliar area is beyond stressful. Working with Alan made the stress into fun and finding a home that met our every need seem easy. He worked with the whole family, listened to what we expressed were our needs, wants and dreams! He didn't waste our time with listings he knew would not meet our standards. He answered every call, text and email without fail. When he didn't know the answers he found them and never grew frustrated when the search grew very long and location changed mid-search. Every Realtor could learn from his professionalism and local knowledge. We found the home of our 'Dreams' and that would not have been possible with out Alan. We thank you from the bottom of our hearts for everything you did and continue to do to help us get settled. (3/16/16)
---
Anita Gifford
I had a great experience with Alan. He knew about properties that were about to be listed so I got the perfect property before it was actively listed and I got it at a great price. Alan was willing to tell me his opinion of the pros and cons of 3 different properties and I really appreciated having his inputs. Super smooth process on the offer, counter-offers, acceptance and the closing. Any hiccups were very quickly resolved by Alan. I don't have a single complaint about anything in the process. I highly recommend Alan! (3/14/16)
---
Bill and Kathy Buick
Thank you Alan for finding us the perfect home. Working with the Cone Team was a great experience. (3/10/16)
---
Marc and Jennifer Weinstein
The Carolina Cone Team is by far the most impressive brokerage group I have ever worked with regarding residential real estate. Their knowledge of the market and the level of service they provide you as their client is exemplary. In actuality, you feel as though you are dealing with friends and it is beyond a client/broker relationship. There is no other group I would ever work with whether you are buying or selling a home in Western North Carolina. They truly made buying the "home of our dreams" an incredible experience. (3/8/16)
---
Claire Koch
Alan and Tina Cone are the most honest and hard working agents in town! I am so thankful I had Alan Cone as my agent while looking for my dream house in the mountains. I thought I found the perfect house and tried to purchase the home even though Alan repeatedly cautioned me it was over-priced. Thankfully, the seller was not negotiable and the deal fell through. To say I was heartbroken is an understatement! Alan, ever the professional, told me he was going to find the right house at the right price. Almost nine months later, Alan found an even better house, with a more spectacular view AND for less money! I flew up to see the house and put in a contract that day. My family and I now have a true DREAM HOUSE thanks to Alan Cone. He has even provided us with the best professional recommendations for contractors, landscapers, etc. I would highly recommend using Carolina Cone Team if you are looking for someone who prides themselves on honesty and integrity.  (3/1/16)
---
Jim Serrabella
Alan Cone and his wife Tina " The Cone Team "are the best in the Sapphire valley, Cashiers area. They sold a home for me this past year and I could not be more pleased with there service and professionalism. They kept me informed always and worked hard to get me a fair price. I would use them again and would recommend them to anyone looking to buy or sell a home.  (3/7/16)
---
Tony and Sherri Annino
Alan was great to work with when we were looking then buying our home. He isn't pushy, has a lot of knowledge and gives sound advice. He suggested a septic inspection which ended up saving us quite a bit of money. He always kept us informed as we made our way through the process and responded quickly when we called him with questions. He's a great guy to have on your side. Thanks Alan  (3/1/16)
---
Jack & Holly Harless
"We enjoyed working with Alan very much.  Not only was he extremely knowledgeable about the area, but very willing to go the extra mile in helping us find the right property.We would recommend him to others without hesitation." (10/27/15)
---
Jim Bennett
"I recommend that you do business here, with Alan and Tina Cone at the Carolina Cone Team!  I have been buying and selling real estate for over 40 years and thought that I had experienced every kind of real estate agent, buyer/seller transaction challenge, but boy was I ever so wrong! My property was a remote mountain top property and not an easy showing to begin with.  Also, I was a long distance owner and not available to assist in the showing of my home in any meaningful way.  My house clearly required an extra special effort to market, show and finally sell.  Now comes the part where nothing but experience and personality come into play.  My buyer ended up being the most unreasonable, difficult, pushy individual that I have ever dealt with in over 40+ years.  Had it not been for Alan's smooth touch, yet firm stance, this deal would have never made it off the starting block.  Alan kept both me and himself calm and worked magic with the buyer's agent.  Alan and Tina made this transaction, which appeared doomed from the start, into a success rather than a failure.  The buyer's ridiculous initial offer ended up in the closed column!  There are always lots of real estate agents and companies to choose from, however, I stand fully convinced that Alan and Tina's local knowledge, experience, and extra ordinary abilities go far beyond any normal expectations.  Thanks from a happy seller!" (10/6/15)
---
Kathryn Thomas
"Tina & Alan were most efficient and got the transaction done post-haste.  I appreciate their professionalism." (9/30/15)
---
Patricia & Junius Grimes
"I've worked with lots of realtors over the years and Alan is the best & a pleasure to be around generally-as were his professional friends. Why would you want to change anything." (9/28/15)
---
Judy Price
"I found my experience with Tina Cone to be very satisfactory! Everything was handled in a very professional manner.  I am so thankful to have our property sold and in a short time too!  Thanks! Cone Team!" (9/28/15)
---
Mike and Cindy Venditti
"If you are looking for the "BEST" realtor in the mountains look no further than the Cone Team.  I can't say enough nice things about their efforts to get my home sold.  They do everything possible and are always available to you.  You will not be disappointed." (9/21/15)
---
Wes & Cathy Scovanner
We've never written a testimonial or a reference letter where we felt there was not one aspect of the subject's work where we could see some room for improvement-until now.  Alan Cone was incredibly professional, punctual, and considerate and the epitome of what a realtor should ideally be.
It would seem that in a location such as ours, there are a lot of buyers coming in from other parts of the country who are unfamiliar with property values, legal regulations, and other specifics of the area.  For that reason the issue of trust is especially important.  From the beginning Alan was straight forward and honest.  He quickly gained our trust and confidence.
 Alan has a unique approach to assisting his clients.  In addition to searching for property and going through all the aspects of the sale (setting  up inspections, making closing arrangements etc.) he goes a step further and provides advice and referrals for any needed assistance the new home owner could use.  The Cone Team website lists over 80 recommended services providers covering just about every imaginable type of assistance that could be required.
 For those looking for a first class real estate experience, they need look no further! (9/14/15)
---
Ray and Joan Grace
"Recently my wife and I decided it was time to fulfill a decades-long dream to own a log cabin in the Cashiers or Highlands areas, and found Alan Cone on the internet.  He showed us several properties, including the one we quickly agreed was our dream get away.From first showing through closing and beyond, Alan has been incredibly helpful and responsive, recommending and arranging for a lawyer, insurance broker, structural engineer, due diligence inspector, and other contacts in the area.  Largely because of his knowledge of and contacts within the area, and his prompt answers to our questions, the entire process went much more quickly and smoothly than we expected.The term "over the top" is much overworked these days, but is absolutely descriptive of our experience working with Alan Cone.  We can't say enough good things about him and his office."(8/31/15)
---
Gabi Hauck
"Tina was very helpful and responsive to my needs.  She was knowledgeable and kept me well informed about the real estate market and sales in the area.Living in Savannah, I needed someone local with inside knowledge.Tina did everything from listing to pricing based on current sales and keeping my lot on top of the listings.  I was able to sell the lot in a very tough market even though I was hoping to get a little bit more for the lot.Thank you again for your time and efforts."(8/31/15)
---
Richard Heenan
This team is really great.  They sell more houses in our development than all the others.  This should tell you something!  I would recommend them to anybody who needs to sell a house. (8/8/15)
---
Jennifer & Andrew Crager
"Thanks Tina-for making us feel like our property was just as important as your bigger property.  We felt you had some good strategies to sell it but more importantly, you also did the extra work regarding the septic tank, etc.  You also had a great understanding of the Cats Paw area.  Thanks again for selling my property quickly." (8/17/15)
---
Michael and Susan Gill
"Tina delivered!  Got us listed and sold quickly.  Would use her again." 8-12-15
---
Vito and Tara Cancellaro
Perfect balance of guidance and information without bias or pressure in decision making.  Communication consistently timely and always helpful.  Worked hard to represent us fairly and thoroughly through closing and beyond.Thank you! (7-24-15)
---
Eric and Jill Kalin
Alan & Tina Cone go above & beyond in making sure their clients are informed, educated & most importantly, understand all facets of the process.  Without the Cone team, we would of never been able to buy, sell & understand the Cashiers market.Thanks, Eric & Jill Kalin (7-17-15)
---
Tony and Sherri Annino
My wife and I recently purchased a home in Sapphire Valey.  We were fortunate enough to have had "The Cone Team" working with us.  Sherri and I were provided with the uptmost in professional service, which made our home buying experience much more enjoyable and efficient.  Alan helped us through each step of the process and made suggestions that helped us save money.Thank you again,Tony & Sherri Annino (6/25/15)
---
Peik and Gail V
We have bought a lot of houses and worked with a lot of agents over the years and Alan Cone was one of the best!Peik and Gail V2/27/15
---
Rob M
I have had the opportunity to work with Alan and Tina as a buyer and seller. Between them, they have a tremendous amount of real estate and local market knowledge about Sapphire Valley. What I appreciate about them is that they do what they say they're going to do. Whether you are buying or selling a home, you will feel confident that you made a great choice with Alan and Tina.
Rob M
2/25/15
---
Cabin 92
I would definitely recommend the Carolina Team as the most qualified team of realtors in the area. I would highly recommend them both to buyer and seller. They go out of their way to conduct Open Houses, show the home in its best possible light and recommend upgrades and details that make the home more appealing to a prospective buyer. They navigate inspections of all kinds and make the selling process much less painful then it would normally be. They know when to compromise with prospective customers, when to let them go and when to push forward until a contract is signed. We followed their advice in all aspects of the selling process from beginning to end. They were dedicated, persistent and went the extra mile for us. They were always available. A panic phone call or text was answered immediately, always reassuring without misleading. Again…couldn't have done it without Tina and AlanJohn and Gloria2/20/15
---
Kenny L
My wife and I contacted the Carolina Cone Team from out of state about one of their listed properties. We instantly reached Alan on a weekend and discussed our needs, we explained that we would be interested in viewing properties. We met Alan and Tina at their office and instantly noticed that they were well seasoned professionals. We found their knowledge of the area market to be extensive, their communication skills excellent and their personalities warm and friendly. Their honesty and integrity allowed us to complete a transaction that we probably would have declined had another realtor be involved. Alan was a most valued asset after the transaction, always willing to answer questions day or night and helping us to connect with his contacts for needs like renovation contractors, utilities and HOA issues. We wouldn't hesitate to use their services again or refer them to others.Kenny and Lynne2/20/15
---
Glenn and Kathy C
Alan & Tina Cone have handled 5 real estate transactions for us over the past eight years. Some easy and some very challenging. All were handled with professionalism and courtesy. I would highly reccomend the Carolina Cone Team to anyone who is looking to buy or sell a home or property.Glenn and Kathy1/20/15
---
Paul and Shirley Jablonka
We were very satisfied with all aspects of our sale. We would recommend The Carolina Cone Team to new customers. Tina did an outstanding job on the sale of our condo, we are very pleased.
Shirley and Paul Jablonka
1/29/15
---
Patrick and Kacy Whelan
Thank you for helping us purchase our first home. Your team made the impossible, possible. You guided us through all the obstacles of home buying and made it a pleasant experience. Many thanks
Patrick and Kacy Whelan
1/27/15
---
John and Gloria Kircher
We were extremely satisfied with both Alan and Tina. They were both available to explain their plan to sell our cabin. We were always told when the cabin was being shown and what the prospect said, both positive and negative.
John and Gloria Kircher
12/15/14
---
Vickie Johns
I am very pleased with the Cone Team, so glad a friend recommended them. Everything went very smooth. She worked well with the other agent.I am extremely pleased & would recommend them to anyone.They sold the property in 3 weeks to my relief.Vickie Johns12/5/14
---
Jane & Bob Tolleson
We recently sold our home in Sapphire, NC using the Carolina Cone Team as our realtors.  From our first meeting until closing we could not have been more pleased with the professionalism and outstanding market knowledge that they provided us.  With their guidance we sold our home in two weeks.  They are now assisting us to find a lot to build another home.  We have been in multiple real estate transactions through the years.  Our experience with the Cone Team tops the list.Jane & Bob Tolleson10/27/14
---
Randy & Sue Rush
Alan & Tina know the Holly Forest market better than anyone.  Their guidance was just what we needed in the sale of our home.Randy & Sue Rush10/16/14
---
Bruce Vanderheide
What a refreshing experience!  Alan did exactly what he said he would do when he said he would do it.There's nothing better than having your expectations met and exceeded.  Alan and team did that every step of the way!Thank you!9/30/14Bruce Vanderheide
---
Fred & Cheryl Whitcomb
Tina & Alan were both very professional in their business.  Every question or problem was answered in a most expedient manner.  We would highly recommend them for all your real estate needs.9/23/14Fred & Cheryl Whitcomb
---
Bob Beckes
Alan and Tina recently sold my second home.  My permanent home is 2,000 miles away, so I was not familiar with the nuances of the local market for my second home, nor was I able to be there while the home was listed.  I had tried listing the home previously with two realtors in that town.  Both were full or promises, but offered no counsel as to how to price the home, and we got no results because they adopted the 1950's approach of "put a sign out front and wait for someone else to sell it".  So I took the home off the market after the second listing and three lost buying seasons.
Earlier this year I was referred to the Carolina Cone Team.  They came to the house when I was there to open it up for Spring, and we talked about listing the house, and figuring out the appropriate price.  Alan did a comprehensive analysis of comparables that clearly showed the house was overpriced.  We worked together on an appropriate price and I listed the home with them.  Within three days they had a video tour done and posted online as a part of the listing; and had that listing co-posted on many other online websites.  Immediately I began getting all of the weekly and monthly reports of activity that the other realtors had promised but never delivered.  Plus, they followed up personally with every realtor who showed the home if (if not by one of their representatives) to get feedback.  And they provided that feedback to me, which again is something I didn't get from the previous two listing agencies.
Tina & Alan worked hard to SELL my home, rather just put up a sign and wait for someone else to sell it.  The result – three months later the house was sold to an all-cash buyer.  The buyer is happy to own the home, and I was very happy to sell it to her.
I highly recommend the Carolina Cone Team.  They did what they said they would do, and I got the results I wanted!
Bob Beckes
9/15/14
---
Harold Hamilton
Alan was great to work with.  He provided all necessary information to help us make a purchase decision.  He went above and beyond our expectations before, during and after the sale.  We highly recommend Alan and the Carolina Cone Team for any real estate needs. Harold Hamilton 9/10/14
---
George and Amy Fidler
Thank you, once again, for wonderful service. You all went above and beyond in setting things up for pictures in the home while we were away. If only other Realtors would put in the effort you all do! Nice to work with such friendly and efficient people! George and Amy Fidler 8/19/14
---
Tony and Gema Saiz
Alan Cone was our Realtor (acting as a buyer's agent). From the first moment we spoke on the phone we felt confident that we had a good match for us. Alan provided us with courteous, honest and knowledgeable service that went far and beyond the expectations that we had. We recommend Alan Cone with full confidence that he will deliver a level of service so exceptional that we guarantee you will be pleased. His staff is friendly, helpful and efficient, a big plus. His friendly and warm personality adds to make the whole process very enjoyable. We are very happy customers. Gema and Tony Saiz Highlands, NC Miami, FL
---
Chuck & Bonnie Berk
We appreciated their attentiveness and responsiveness.  They had an excellent feel for the current market.  Both Alan and Tina navigated us through the process.  When we hit a stumbling block, they brought in a professional to overcome the obstacle so we could complete the transaction.  We'd recommend them to our friends and relatives with utmost confidence. Chuck & Bonnie Berk 3/7/14
---
Robin & Gary Hoch
We were considering a mountain home, found a listing on Realtor.com that looked interesting, and contacted Alan Cone.  We drove up from Florida and had never been to the area before.  In one weekend, Alan showed us dozens of houses and we ended up buying the one we had first seen online.  Alan made us feel comfortable enough with his knowledge of the area that we were able to make our decision so quickly.  Since we live 9 hours away, Alan and his team were instrumental in making sure everything with our purchase went smoothly.  We absolutely love our mountain home and go there every chance we get.  We highly recommend Alan and the Carolina Cone Team. Robin & Gary Hoch 2/2/14
---
Peter & Robin Goldschmidt
My wife and I recently purchased a second home in Cashiers with Alan Cone as our agent. He was simply, THE BEST!!! Besides being a great guy, he spent hours patiently showing us houses, some several times. He offered intelligent, honest advice, never being pushy. Any texts or phone calls were answered very quickly. He handled everything from the lawyers to the plumbers to the future contracting work.Everything went flawlessly. I would and will, recommend Alan Cone whenever I can. Peter & Robin Goldschmidt 1/21/14
---
Jim Irwin
As an absentee land owner I was very fortunate to retain the "Team" through their marketing efforts.  To this day I have never met any of them face-to-face but their knowledge and professionalism is exceptional.  In my opinion they could not have performed at a higher level.  Integrity, Integrity, Integrity! Jim Irwin 1/8/14
---
Dickson Dorrier
I would highly recommend the Cone team for any real estate needs, whether buying or selling. They have proven to have extensive knowledge of the area, the whole buying/selling process, and have been very responsive to any questions that I have had. I would not bother to call anyone else! Dickson Dorrier 1/2/14
---
David R. Varn
Alan & Tina were very professional.  After receiving their Holly Forest postcards for over two years, I decided to make the move.  I was expecting an 8-12 month ordeal of price cutting but we got an offer for what we wanted in about two weeks.  It was such a relief, and we are grateful for their effort. We will absolutely recommend them to anyone. David R. Varn 12/30/13
---
Bob & Anita Lee – (2nd Testimonial!)
We are very pleased with the "Cone" Team!  Our home listing and visual tour was the best I have ever seen!  The quick response & attention to details was excellent! Tina Cone stayed at our house on moving day and closing day to allow us to go to the attorney's office for house closing!  She offered and it really helped us! Alan, Tina & Cassie are a great team!  They have synergy and together they create a winning team. We would NOT consider anybody, but the Carolina Cone Team!  They are our agents, and equally important, our friends! Bob & Anita Lee 11/20/13
---
Tom & Kathy Herzog
Kathy and I would like to thank the Carolina Cone Team for their professional handling of the listing of our house in Sapphire through the sale and closing.  The entire process was very efficient with our closing October 31, 2013.  Every time we had any questions or concerns we would call and almost immediately got the questions answered in a calming and reassuring manner. We without any reservation would highly recommend the team Tina, Alan and Cassie for your real estate buying or selling needs. P.S.  The visual tour was excellent and above what we expected.  A fantastic marketing tool. Thank you again to everyone in the office.  Everyone was very friendly and so helpful. Tom & Kathy Herzog 11/15/13
---
Jim and Cheryl Herritt
The Cone Team is professional, service oriented, cares about customer satisfaction and does anything to make us happy! Alan is the best! Everyone could get pointers from him to succeed!! Jim and Sherry Herritt 10/7/13
---
Karen Gilfillan
Tina Cone offered excellent advice regarding the sale of my multi-acre property in Cashiers, NC Her guidance (and patience) allowed a life changing event to be a pleasant journey. Tina – THANK YOU!! Karen G. 9/6/13
---
Reggie and Kim Pate
Alan Cone/Carolina Cone Team was recommended to us by friends who own property in the Sapphire area. Our first contact was my email, and Alan quickly answered our many questions and sent photo/information on the homes within our price range. We felt prepared for our weekend visit to view the properties. Our first meeting with Alan went very well. He set forth our agenda for the day and outlined his responsibilities and purpose as our Realtor. Alan provided some very helpful information and insight to the area and the many homes we visited. Upon deciding the property to make an offer, Alan went to work and made our process easy as well as successful….all while we lived in Atlanta. Alan kept us informed, coordinated all inspections (including being present for many due to our absence). Alan truly represented our interest throughout the process and made it very easy, which is why we are new home owners in the Sapphire area. Reggie and Kim Pate 8/14/13
---
Philip & Patricia LoGrippo
Alan Cone responded to our inquiry immediately, and followed through from beginning to end in helping purchase the lot we wanted. Philip & Patricia LoGrippo 8/7/13
---
Suzanne Fetter
Tina gave excellent service, despite a long distance transaction.  She is knowledgeable, polite and prompt.  Her familiarity with the Cashiers area was an asset to our desired quick sale. Suzanne Fetter 8/7/13
---
Doug and Becky Herring
We appreciate how proactive you were in showing and selling our home. Your concern made us feel like we were top on your priority list of homes to sell!  Thank you~ Doug and Becky Herring 7/30/13
---
Thomas M. Kidder, MD, and Eliza Weinstein
We were interested in buying a home in the Blue Ridge Mountains in reasonable driving distance from Charlotte.  Going online we saw a couple of homes in Sapphire that appealed to us.  Purely by chance we called the Carolina Cone Team office – thus began a most satisfying and pleasant home-buying experience.  During that first contact by phone we spoke with Alan Cone, explained what we were interested in, and he arranged to show us half a dozen homes for sale the following week. We spent an entire afternoon with Alan looking at homes, asking questions which he thoroughly answered, and finding just the right home that met and exceeded our expectations.  We learned a lot about the area around Sapphire, the homeowner's association, and other amenities associated with our new home. The entire experience from our first meeting with Alan to the closing on our home couldn't have been handled more competently or been more worry-free.  His referrals to inspectors, surveyors, property manager, and utility agencies have proven that he selects people who are skilled, trustworthy and easy to work with.  During the process of buying the home, Alan kept us informed and updated every step of the way. The most outstanding qualities we will always remember have to do with Alan's personal characteristics.  For neophyte home buyers, we felt we could trust Alan completely.  His warm personality and approachability were genuine – not contrived just to make a sale.  He always listened to our questions and concerns, responded promptly and forthrightly, and went "the extra mile" for us. We have no reservations in recommending him to anyone who is looking to buy a home or property in beautiful western North Carolina. Thomas M. Kidder, MD, and Eliza Weinstein 6/28/13
---
Bill Talley
The Virtual Tour was very well done and I think aided to the sale of the property. Help with final final arrangements made the sale from Florida much easier. Bill Talley 6/27/13
---
David and Marilyn Healy
Alan asked a lot of questions to understand what we wanted, never tried to sell above the budget. Had the patience to look with me for almost a whole year and since "it" just wasn't there, found an excellent lot and introduced me to a great builder. Dave Healy 6/27/13
---
Keith and Nicole Sharp
Alan was professional and friendly and knew the properties he represented to us. He even referred us to another broker since we had some interest out of his area. Alan communicates well and promptly. He never seemed to tire of my various questions as we bought this land sight unseen. I would highly recommend Alan if you are interested in purchasing Real Estate in this area. Nicole Sharp 5/10/13
---
William and Carol Mizell
Alan was referred to me by a friend who highly recommended him for his knowledge and professionalism. I 100% agree with my friend's recommendation. I had never visited Cashiers, my wife and I had done research on Alan's very user friendly website and communicated a range of properties that might interest us. Two days later we made an offer on a lot that was accepted. Alan recommended a very professional and honest builder with whom we had immediate confidence. On the third day we had budgets and a handshake deal that we later consummated for our dream mountain home on a beautiful lot within the budget we established. Alan has since followed through working with the builder to satisfy survey and septic permit requirements for the lot. Alan definitely goes the extra mile. Willie Mizell 4/1/13
---
Gael Harrison
Tina and Alan exceeded our expectations with their service and communications. They kept up apprised monthly on the state of the local market and our listing in particular, then negotiated a fair sale for us in a difficult environment. I would be delighted to recommend this highly efficient and knowledgable team, and we would deffinitely engage them again in any real estate transaction should the occasion arise. Thanks Tina and Alan .. Gael 12/26/12
---
Ron and Susan Johnson
Alan and the entire Carolina Cone Team were a pleasure to work with. Buying a home can be stressful and fun. Alan took responsibility for all of the stressful part and left us with only the fun part (except for writing the check). If we were buying or selling again in the Highlands, Cashiers area, we would look no further than The Carolina Cone Team Ron 12/11/12
---
Bob & Dawn Benjamin
We were fortunate enough to find the Carolina Cone Team's website when we were looking for a vacation home.  Being out-of-state, we were a little apprehensive about finding the right property. Our initial meeting eased our concern.  We were able to look at the properties we had seen on the MLS and the Cone Team had some additional properties that met our parameters.  This gave us a good look at areas and options.  The team has a wealth of knowledge of the area and were very helpful as we made our decision. Throughout the process they provided excellent service, going above and beyond in their work to assist us.  Being out-of-state made it a little more challenging, however, the Cone Team helped us with all of our needs that came up. The Cone Team is professional, courteous and knowledgeable.  We would highly recommend them for anyone's real estate needs. Thank you Alan & Cassie for all your hard work! 11/27/12
---
Susan Whitaker
Luck or Divine Intervention??
I walked in off the street not even knowing what I wanted. Tina Cone happened to be in her office. She greeted me as if she and I had been friends forever. Her excellent advice and reassurance eased my nervousness and uncertainty. She listened intently to my unique wants and needs. She showed respect for my "budgetary constraints". I genuinely enjoyed being with her and appreciated her forthrightness and honesty. She showed sincere concern for me and demonstrated extreme patience with my decisions and "re-decisions". Her knowledge of the area and dependability were invaluable. Tina Cone is a person of outstanding character, integrity and dedication to her profession. She went that extra step to help me buy the perfect property. She was there for me the whole way.
I'm convinced the entire experience was a result of Divine Intervention. 11/5/12
---
Fernando and Beth Fleites
Alan was extremely patient, first showing us homes and subsequently lots. He understood what we wanted and helped us stay on course. He was also personally involved in the offer and subsequent purchase of a lot. 10/31/12
---
Chad and Julie Brawley
Thank you Alan & Tina for helping us find our dream home in Sapphire. I've already recommended you to others and when we are ready to buy again we are going with you for sure. 10/30/12
---
Steven Horton
I would like to provide a few comments in response to your request for a testimonial from our buyer experience with Keller Williams and, specifically, Alan Cone who was our realtor. Our experience in purchasing a home in the Sapphire Valley Resort community in August 2012 was exceptional from our initial contact with Alan through closing. Alan was extremely knowledgeable, accessible and competent. We have bought and sold a number of homes over the years, and this was the best realtor experience that we have ever had on the buyer's end. I was particularly impressed by Alan's personal attention to detail throughout the process. Alan listened to our interests and quickly was able to hone in on the properties that fit our requirements. During the search process, he provided valuable and unbiased input as we looked at homes – he quickly earned our trust and confidence. Once we decided on a property, he again provided sound advice and judgment. Once we entered into a contract, he was extremely attentive throughout the process to closing- -keeping us closely advised throughout. He was also an extremely valuable source of information as we transitioned into this new area. Throughout, we appreciated Alan's enthusiasm and positive attitude and easy-going manner (i.e., he did not create any stress!).
Also, we found everyone in the office to be very friendly, helpful and responsive. I would especially call to your attention the responsefulness and cheerful attitude of Megan on the front desk who was always eager to help and find an answer to a question – – she sets the positive tone for your office when you call in.
All in all, this was an outstanding experience for us and we appreciate what Keller Williams brought to the table throughout the process.
Please feel free to share these comments with others and I am glad to act as a reference in the future. Thanks again.
---
Thomas Crowley and Rosemary Franklin
Because we were out of state buyers, we had to throw ourselves on the mercy of an agent, who happened to be Alan Cone. We were lucky! Alan explained the differences in N Carolina real estate law and agreed to be our buyer's agent. We chose to see 4 or 5 houses. We settled on a unique furnished house and made three offers. He was patient and prompt to deliver these to the seller's agent. We purchased a gem and all we brought were our clothes and toothbrushes. 9/25/12
---
Kay Sweat
My family asked for a quick sale of our condo in Sapphire, NC and Tina and Alan did that for us. They did a good job marketing the condo and kept us informed of the interest in our condo and the showing of the condo. 9/25/12
---
David and Pixie Gray
We've had experience with both Alan and Tina Cone and found them to be most knowledgeable, prompt, accessible and attentive to our needs. Although this is a busy office, the time spent with us made us feel like their only clients. Each telephone call, voicemail or inquiry was promptly answered. We are pleased with our purchase and with the experience overall with The Cone Team. 8/20/12
---
Audrey Urquhart
I was extremely pleased with the way you managed the whole transaction. You were pleasantly optimistic about the prospects for a quick sale which turned out to be accurate. My friends, with whom I shared your web-site viewing of the property were "blown away" by the showing. Things went so smoothly and as you predicted, I hardly had to do anything! Sincerely, Audrey Urquhart 8/20/12
---
Jessica Buchanan and Gerald van der Laan
We cannot express how lovely it was to purchase our retirement home in NC through Alan Cone. He clearly understood our wish list, gave us honest direction and made the whole experience fun and effortless. We saw our home on a Saturday, had a contract the next day and owned it in 30 days. No hiccups. The Cone Team was instrumental in making our dream happen. 7/13/12
---
Christine and Sam Hines
Tina and Alan, Thanks for being available with good research and market knowledge during a difficult economic condition which affected everyone. You guys kept us informed about market conditions in our efforts to sell our home and another lot. The news was not always good, but it was real and we appreciated that you didn't just tell us what we wanted to hear. Thank you for sticking with us! Sam and Christine Hines 7/12/12
---
Ardeis and Misti Scott
From appointments to closing, everything is done and done right. 7/5/12
---
Jim and Donna Neil
Alan and his team provided the information, communication and professional guidance to help us complete the recent sale of our home in Cashiers. They were at all times pleasant and prompt in our correspondence. We would most definitely use them again for our real estate needs and would highly recommend their real estate agency. Jim and Donna Neil 6/12/12
---
Carol Meyer
Despite the weak market, we achieved our goal of selling our property, thanks to Alan and Tina Cone. Carol Meyer 1/27/12
---
Tom and Judy Harbin
We were referred to Alan and Tina Cone by another agent. Alan, Tina and their team were a pleasure to work with. Alan honed in to our needs and focused the search accordingly. Since we were not local, they used creative means of communication to process our transaction from start to finish. They responded quickly to our questions and helped overcome any obstacles. We felt that they were our advocate. We are very satisfied with the results of our search and the professional and friendly way the process was handled by the Cones. We highly recommend them to others. Thanks again Alan and Tina! 2/20/12
---
Robert and Annette Olsson
Tina and Alan Cone have been most helpful to us as we've tried to sell our property in Holly Forest. They have listened to our needs, kept us informed monthly and responded quickly when we needed to discuss options. Their thoroughness and pleasant concern have been most comforting. We would recommend The Carolina Cone Team to anyone seeking assistance when buying or selling real estate. Sincerely, Annette Olsson Robert Olsson 12/9/11
---
Terry Shatto
We were very satisfied with how you handled all transactions in a very timely and professional manner. Thank you for your services. Terry Shatto 9/6/11
---
Bill and Corinne Cary
Alan Cone may be the hardest working Realtor in the U. S. He certainly delivered for us. He found the place of our dreams within the price range we specified and then he did the heavy lifting to make it ours. We are like two kids with a new toy enjoying our new home. Thank you Alan 8/30/11
---
Glenn and Gwen Thomas
We don't have much experience working with Realtors, so when our real estate transaction went so smoothly we were discussing our experience with friends and found out that not everyone finds this to be the case. Alan Cone was a true professional at every stage. He kept us informed and always followed through with everything required. We will always refer anyone we know who needs a Realtor in NC to Alan. 7/28/11
---
Cesar and Patty Sastre
The Carolina Cone Team was a tremendous help to us! They helped us price our house right, so we could sell it right away. Tina was very honest with regards to the listing price and offered some great ideas to advertise the house. The Carolina Cone Team was responsive with returning our calls and answering our questions. We live out of the area and Tina was so helpful with the inspections and final details that we could not have possibly attended to. We highly recommend The Carolina Cone Team and know you will be as satisfied as we were. Patty and Cesar Sastre 6/10/11
---
Penny and Jackie Medford
Our experience with The Carolina Cone Team was very professional and went rather smoothly. We are very fortunate to have had the opportunity to work with them and we love our new home! Jackie and Penny Medford
---
Denis and Netta Kennedy
We had a most satisfactory experience with the Carolina Cone Team which represented us in our purchase of a townhouse at River Run Sapphire, North Carolina. Alan initially alerted us to properties which he considered well valued in the area. Tina successfully showed us some of these properties in a very pleasant and professional manner. Alan finally went above and beyond the customary standard for Realtor services when he helped us negotiate very satisfactory terms for the purchase. We would not hesitate to recommend this real estate team to anyone who is contemplating purchasing or selling property in the Sapphire, Cashers or Highlands area.
Denis Kennedy
---
Molly and Dave Cole
We had been thinking about buying property in North Carolina for several years. Alan was recommended to us and within a few short months we found the perfect piece of land at the perfect price. Can't wait to build and take in the "goose bump" mountain views. Alan was professional, accessible and trustworthy. Working with Alan was a great experience.
---
Jim and Carol Burnette
With the real estate market in turmoil and the economy in a horrible tailspin, we knew we had to utilize the services of an outstanding realty firm if we were going to be able to sell our town house in Sapphire Valley. We were extremely fortunate to contract the services of The Carolina Cone Team to handle the sale for us. The firm helped us price the town house competitively within the local market and used the latest technology to advertise the unit in an attractive and appealing manner. Everyone with The Carolina Cone Team exhibited a warm and professional attitude throughout the process and was always available to us whenever we had questions or concerns. As our agent, Tina Cone provided us excellent information, advice and assistance during the contract negotiations and helped us close the sale quickly after an acceptable offer was received. She also went out of her way to take care of several little things that arose because we were some distance away from the point of sale. The Carolina Cone Team truly lived up to its excellent reputation and we would be happy to recommend them to anyone to handle the purchase and/or sale of property.
Dr and Mrs. H J Burnette
---
Walter and Carol Farrell
Outstanding Service – Kept looking for ways to make my property more marketable in this terrible bear market. Made a couple of adjustments and offers began to come in. Got a much better price than I thought was out there! Thank you guys! Walt
---
Rebecca Smith
We listed our property with Keller Williams Realty the end of May 2010. They were very upfront about what we could expect to sell it for. They kept us informed about our listing at least once a month. They presented us an offer Nov 10 2010. They also showed us other similar properties that had just sold for the same price. We accepted the offer. The Cone Team handled everything in the sale. We received a check for our proceeds December 14 2010. We were extremely happy with the way everything was handled. Rebecca M Smith
---
Ed and Virginia Gurry
The Cones always made themselves available to us, even when we stopped in without notice. Always felt welcomed and that we were never a bother. Always strategized different ideas for marketing in order to make our home more sellable. Made adjustments to price when necessary and increased visibility with website listing. Honest feedback also.
---
George and Amy Fidler
We are very pleased with all you have done for us in regard to finding, purchasing and organizing the construction of our vacation home in Sapphire. Alan has been very efficient and accessible to us, always returning phone calls and e-mails etc. We would certainly recommend his "team" to anyone looking to purchase or sell in this area.
---
Mark Brush
Very friendly and professional. Great feedback and up to date usable information. Great use of e-mail.
---
Vernon and Brenda Korhn
We have been dealing with the Cone Team for a number of years. Alan and Tina Cone are outstanding. They are very professional in all their dealings and treat their clients with dignity and respect. They are very thorough in all that they do and leave no stone unturned. We highly recommend the Cone Team and Keller Williams Realty. Vernon and Brenda Korhn
---
Sandra Miller
Dear Alan,
As a seasoned Realtor myself, I know the difference between a "pro" and a "pretender", you're the top flight! Thank you so much for your support & patience. Everyone I met in your office or that I have dealt with on your recommendation is also just great. Many thanks!Sandy MillerPS. Houses sell themselves – a true Real Estate Professional is a facilitator, not a salesperson – you do know the difference!
---
Larry Chewning
Results speak for themselves. Via long distance your firm did the total package for selling our lot in Holly Forest: 1. Coordinated septic permitting 2. Arranged land clearing Lot listed for sale on 3/1/10 Received contract on 4/6/10 Closed on 5/6/10 What more can we say but "YOU ARE THE BEST" Larry Chewning
---
Elaine Schnoor
I recently had a real estate transaction with Alan Cone of The Carolina Cone Team. It actually entailed four months of involvement including foreclosure. Alan stayed on top of it every step of the way. His perseverance and experience in real estate made it happen. I would highly recommend Alan to the most sophisticated buyer or seller of real estate. He is fantastic to work with. Elaine Schnoor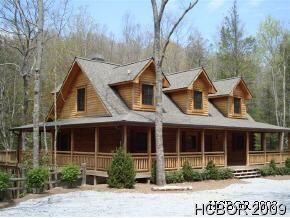 ---
Highview Properties, Inc
My husband and I have been in real estate for many years, as real estate professionals as well as purchasers and sellers of a large number of real properties, and never have we come in contact with realtors as competent, knowledgeable and professional as Alan and Tina Cone. We were especially impressed with the way they represented us in our recent purchase of a lovely home in Sapphire, NC. They were readily available, extremely patient and truly a pleasure to work with. Bob and Phyllis Dubow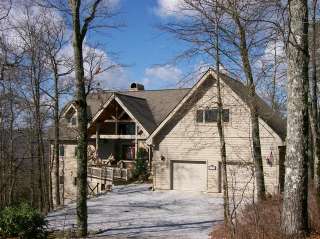 ---
Joy and Ken Millard
Alan found us a great lot in January to build on and then Tina sold our current home for close to what we were asking in November of the same year in a tough sellers market of 2007. Then they recommended a couple of builders for our new home we plan to build in 2008. Can't wait to build and spend more time in the NC mountains. Great job Carolina Cone Team!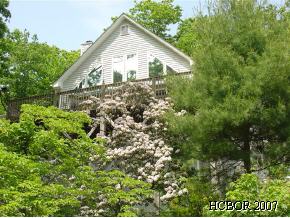 ---
Bob and Debbie Reinhardt
We had the privilege of working with both Tina and Alan, they are the best real estate people we have ever worked with. They knew what we wanted before we did. I would absolutely recommend them and look forward to using them again.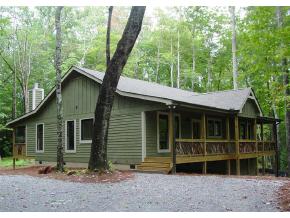 ---
Anne and Steven Duchac
Tina and Alan did a wonderful job selling our house. They stayed in touch with us and were very easy to get hold of throughout the entire process. I would have never imagined we could sell a home with so little stress and worry! This is the third time we've used Tina and Alan and we couldn't be more pleased.
---
Ed and Nancy Millette
Alan and Tina made our home buying process a quite pleasant experience, very knowledgable about local market. Offered very constuctive suggestions and basically made the job a "no brainer" for us being an out of state buyer. Would highly recommend the Cone Team to anyone.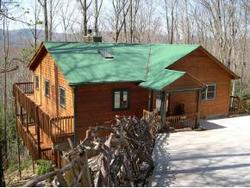 ---
Bill Simmers
Alan Cone has proved to be both a very competent and professional realtor. I have worked with Alan and his team on two separate buying occasions, both deals have closed and I have been completely satisfied! "Having gone the extra mile" is not just an expression for the Cone Team. Bill Simmer 1/2/07
---
Ron Tomlinson
The Tina and Alan Cone Team stand out as true professionals in an industry that can use more people like them. They are realistic with price advise, produce an effective marketing program and are very responsive to all details of customer communications and service. I highly recommend prospective buyers and sellers give strong consideration to hiring them. I would hire them again. Ron Tomlinson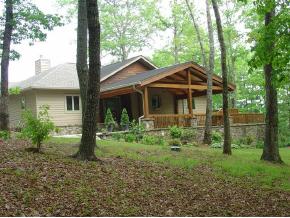 ---
Ed Gurry
I have been working with Tina and Alan Cone for the past few years and will continue to do so in the future. Tina and Alan are extremely knowledgeable of there market and trends in the industry. They are creative in their marketing efforts; they are professional, trustworthy and just great people to work with. You can't go wrong with The Carolina Cone Team Ed Gurry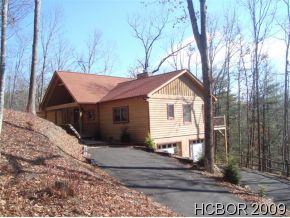 ---
Jim Carlson
Had perseverance in working thru a short sale, not giving up.
---
Bill and Bonnie Hardegree
Tina and her staff went way beyond what any sales staff could ever do or think about doing. They are professional and go beyond their scope of duties. I would highly recommend them to anyone needing to sell or buy a property or home in Western North Carolina. Bill Hardegree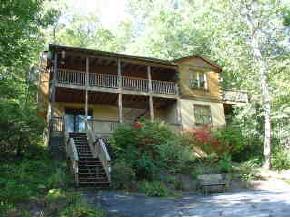 ---
Bob and Anita Lee
Alan and Tina Cone are true professionals! We received excellent guidance and were treated with the utmost respect and patience. We could not be happier with our experience with Alan and Tina Cone of Keller Williams. We will always call The Carolina Cone Team with our real estate questions and needs.
---
Fern Creek Builders, LLC
Tina and Alan work tirelessly for all of their clients. They treat each individual as if they were their only client. I have worked with them on numerous projects and always find them extremely professional and up to speed on the current market. I highly recommend the Cone Team!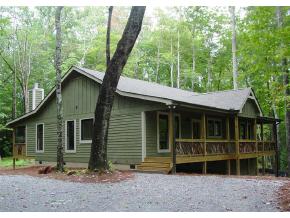 ---
Robert and Jane Kilroy
From the time that we contacted Alan until the closing we were treated with supreme professionality. We wanted to buy a vacation home in the mountains, Alan personally showed us 13 houses in one day and he even found one that was not listed and that was the one we purchased. Alan was very helpful in arranging a loan and held our hand through all the stages of purchase. He knows everybody in the area and was able and willing to recommend people to us who could provide various services. We have no hesitation recommending Alan and his team to anyone wanting the professional skills and services of an excellent real estate team. Robert F. Kilroy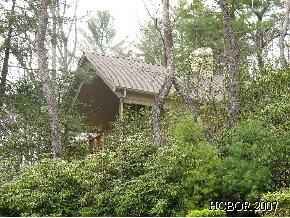 ---
Harry and Martha Cain
The sale of our property could not have been handled better! Everything went smoothly and we were surprised by how quickly and effectively the Cone Team took action at every step along the way. Also impressive was the way we were kept informed. They worked hard for us and it showed up in the results.
---
The Marrin Family
Dear Alan and Tina;  Lisa, Jessica, Alli and I all agree you should change the name of the business from The Carolina Cone Team to The Carolina Dream Team. Thank you for making our dream come true and for being such good friends. The Marrins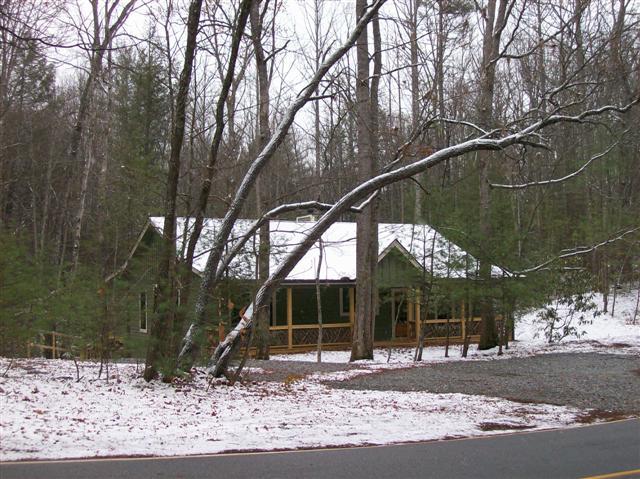 ---
Nancy Aitken
I encountered the Keller Williams website as well as countless others by performing a web search. The motivating factor in selecting their site was reviewing the posted testimonials. The motivating factor in purchasing my new vacation home from Keller Williams were the people. The Keller Williams team I worked with were extremely well informed, proactive, responsive and passionate. I would strongly encourage anyone interested in purchasing property contact Alan and Tina Cone. Thank you for enriching my life with a beautiful home and a most pleasant and memorable experience.
---
Kelly Wilk
The lot sold so quickly! Suprising in such a bad real estate market. Thanks for a job well done.
---
Larry Hall
Good listining skills, no pressure approach, easy access, quick follow-up and delivered on all promises.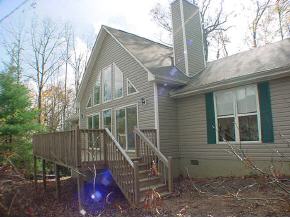 ---
Marta Napoles
The sales process was outstanding and the follow up was excellent.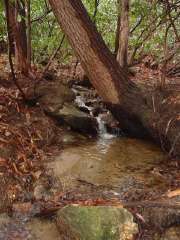 ---
Todd and Norma Newton
My husband, Todd,  and I are from Clemson, SC., located approximately one hour southeast of Cashiers, known as the beautiful Foothills. On a regular basis, we drive up for an afternoon or occasionally spend a night or two in or around the Cashiers area.  Our dream, has always been and still is, is to have a small cabin for a weekend get-away.
In the past while visiting, we had walked off the street into different Real Estate offices if we stumbled across an interesting listing or property ~ but no Realtor had stood out or made a connection with us that warranted any loyalty.
Around 1998, Todd and I spent a few days vacationing at Cottage Inn, located in Cashiers.  While there, we asked the receptionist if she knew of a good Realtor that she could recommend.  She recommended Tina Cone to us.  Well, Tina stood out . We were/are wowed with her awesome personality and devotion that she has shown us.  We are always treated as if we are shopping for the million dollar property, but nothing could be further from the truth.  Actually, we are a Real Estate Agents nightmare ~ the ones looking for the the deal on a cheap fixer-upper or a low-end lot.  That never once has swayed Tina from sending us any info that met our criteria or helping us in any way ~ and this went on for years. 
Todd and I often expressed one another how lucky we felt to have found her and how she was such a terrific person and Realtor.  Some years later, Alan came on board with Tina, and we must say that they make a perfect team.  Alan has every bit the personality, devotion and true professionalism that Tina has.
After many, many, years working with Alan and Tina, Todd and I finally bought a lot in Whisper Lake to build a spec home on.  We placed our trust in them entirely to help us locate a desirable lot to purchase for a "resale location".  They have always been dead-on the "up and coming" areas as we have watched their prediction come true time after time, over the years. 
Recently,  they sold our spec-home for us in this less than desirable market.  They have repeatedly worked hard for us and we hope to do more business with them in the future.  Alan and Tina are top-notch Realtors and people that we highly recommend to anyone looking in their area. We can say with no uncertainty that you won't be dissatisfied.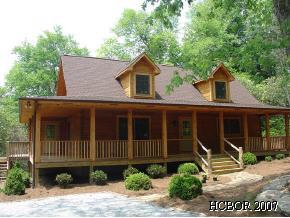 ---
Steve Tatum
Tina was a terrific person to work with on our new home. She was very knowledgable of the entire real estate market and took the time to find exactly what we were looking for. After the sale she continued to help us adjust to our needs in the community.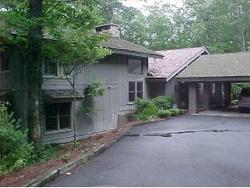 ---
Bob & Sarah Walrath
Tina Cone is an experienced, well qualified real estate agent. She knows the market and we found her to be very creative in finding ways to attract people to our property, which she successfully sold.
---
Don Newland
In my search for a home in the Cashiers area I turned to Alan Cone, who analyzed my needs and requirements and found the perfect place for me in a short period of time. He helped me navigate the path to closing with wisdom and experience. This is the seventh home I have purchased in my lifetime and I found Alan to be knowledgeable and professional, directing me to community institutions and organizations that possess the same honesty, warmth, follow through and attention to detail that he himself employs. I can say without reservation that Alan is one of the best Realtors that I have ever worked with and I am happy to recommend him as a personal guide to anyone seeking property in the Cashiers/Sapphire area.           
---
James & Denise Dunn
You sold our house when others couldn't. You sold it for more money than the prior broker had it listed for. In a neighborhood of multi-million dollar homes, we greatly appreciated your treating us and our home as priorities.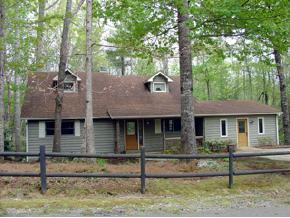 ---
John and Linda Pinch
Tina is so professional, knowledgable and thorough. Alan spent an entire week with me traipsing up the mountains to show me lots. This couple is fun, honest, and they get the job done! Linda and John Pinch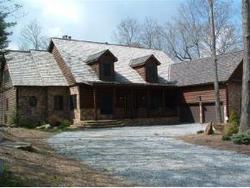 ---
James and Carlyn Stewart
My wife and I visited the Cashiers-Highlands area to purchase a vacant piece of property. Alan was very accommodating in meeting our needs-schedules etc. Alan was not pushy but very patient with us in looking at several different pieces of property. Alan was very knowledgable and sincere….I would recommend Alan to any of my family or friends in the future. Jim Stewart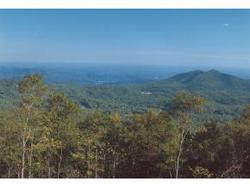 ---
Carl, Inc
Alan Cone did a super job of keeping us informed of available property in our area of interest. He followed up on questions asked in a very timely manner. His attention to detail was exceptional!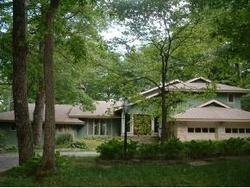 ---
Andy Baez
Tina Cone is a very knowledgeable and professional real estate agent. I would not hesitate using her services again. Andy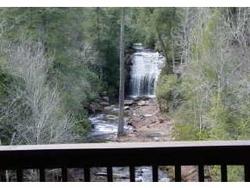 ---
Ken and Joy Millard
We currently have a home in Holly Forest with an excellent view to the west which we visit once a month from Atlanta. Each time we come up, we would always go "lot" hunting. It became so time consuming that we decided to hire a real estate agent, and tell them what we were looking for in a lot, so we could build our own designed retirement home. So we hired The Carolina Cone Team. Well, one day a lot became available in an area we had already visited on our own a few months earlier, in which my wife and I both said "wouldn't it be nice if something became available in this area". When Alan called us, he said "I've got something I think you're really going to like". So we drove up that weekend and immediately said "Yes we'll take it". If it wasn't for Alan being on top of things in the community, we would never have known that it became available. Alan, thanks for a professional job well done. Now, we have just put our current home up for sale with Tina, and if our previous experience with The Carolina Cone Team is any indication of things to come, then we will be building our new home soon.
---
Elton "Buzz" and Barbara Babbitt
Alan was and still is always available for information, even if it's not even related to real estate.
---
Thomas and Barbara Martin
Great job in finding a buyer for our lot and handling the closing in a very efficient manner. Tom Martin
---
Mary Rutledge
I was certainly impressed with Tina Cone. She is very knowledgable and professional. It was a pleasure to do business with her.
---
Lynn and David Painter
The Carolina Cone Team sold a lot for us. When we contacted them, we had an immediate response with helpful information. They expedited the sale with efficiency and kept us informed of their progress. We are pleased to recommend The Carolina Cone Team.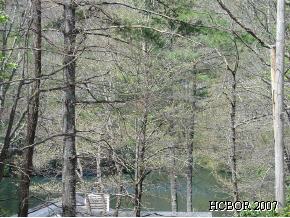 ---
Robert and Patty Miesowicz
Alan and Tina, you were really great in every way. We had no complaints at all. You always returned our calls and your office staff was always there for us. Your service was above average and we felt very safe with you handling our purchase. Everyone knows their job very well. Thanks again for helping us getting our dream home. Robert and Patty Miesowicz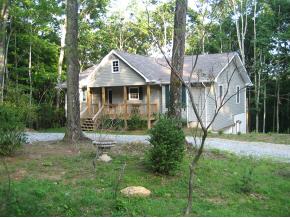 ---
Jose & Lourdes Vivas
The Carolina Cone Team did a great job in selling our property. The deal was not easy because we live in Puerto Rico. Several problems arose, but all were quickly solved by Tina and her team. They acted on our behalf at closing and every penny was accounted for.
---
Josh and Claire Koch
Alan was an unexpected surprise to my summer plans. When I called him I was expecting to deal with yet another agent. What I got was a genuine and lovely person who was a pleasure to work with. I now consider Alan a friend not my agent. Claire Koch
---
Jeff and Julie Wenslow
Alan Cone was a true professional and a very personable individual to work with. We are extremely pleased with the home we purchased and the price we paid for it.
---
Don and Beth McDade
Beautiful virtual tour lovely music (A+). Appreciate the updates with notification of properties that have sold. Difficult market right now to get a good price for seller. Thanks for all your help! 9/28/11